In Chapter 1, Drucker (2014), outlines the work of Anton Stankoski's Visual Presentation of Invisible Process: How to Illustrate Invisible Process in Graphic Design (1967) when discussing the movement of the universal principles of design that started to emerge in the late nineteenth century.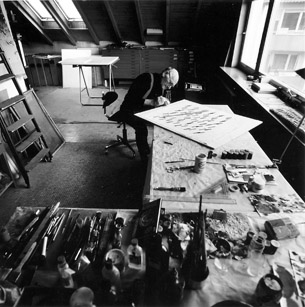 First a little about Anton Stankowski (18th June, 1906 - 11 December, 1998), who many of you who studied graphic design will no doubt know.  Anton was a German graphic designer, photographer, and painter.  He is credited with developing an original Theory of Design and contributed heavily to Constructive Graphic Art.  
Drucker (2014), refers to Stankowski's major publication as an example of the universal principles of design. In the 128 pages of the book, Stankowski presents 275 illustrations to highlight his theory of design.  Unlike many of his peers, Stankowski's work is focused on illustrating processes or behaviors rather than objects. Drucker (2014) notes
"Stankowski pushed graphics into a dialogue with process that were not inherently visual...Stankowski used graphic means to express         programmatic systems and conditions.  The algorithmic sensibility was         clearly on the horizon"
The example that is used in the book to outline these ideas is shown below:

Many people have noted that Stankowski's images resulted in the use of fractal like structures around a decade before they were popularized by Benoît Mandelbrot in 1975.  This element is what drew me to select his work.
Outside of his publications, Stankowski's body of work is exceptionally wide, particularly in logo design, where many of his original designs are still in use today, a sample is detailed below: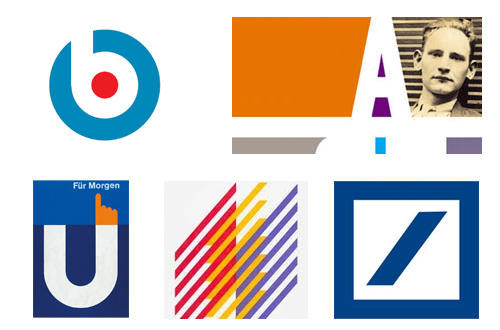 The last logo on the bottom right hand side, is the Deutsche Bank AG logo, which in 2011, was awarded the number two position in Creative Review's top 20 logos of all time.   Coincidently, I worked at Deutsche Bank for seven years in London and Sydney and handed out more than a few business cards with this logo on it.